ROLLER SHADES – ROMAN SHADES – TENSION SHADES – HOMYCUMB SHADES – SHEER BLINDS – WOOD BLINDS – MOTORIZED DRAPERY
ROLLER SHADES
Engineered to be beautiful.
The sleek and sophisticated design fits anywhere. It blends into any architectural style seamlessly—particularly when the jamb bracket is integrated into a frame or window recess. Our handsome circular bracket visually extends the structural tube outward and into the wall: the shade appears to float in midair.
PALLADIOM   –   SIVOIA   –   SIVOIA TRIATHION
PALLADIOM SHADING SYSTEM
Sleek and Sophisticated.
Sleek and sophisticated. Palladio roller shades feature beautiful shade hardware and a streamlined profile. Wire-free flexibility.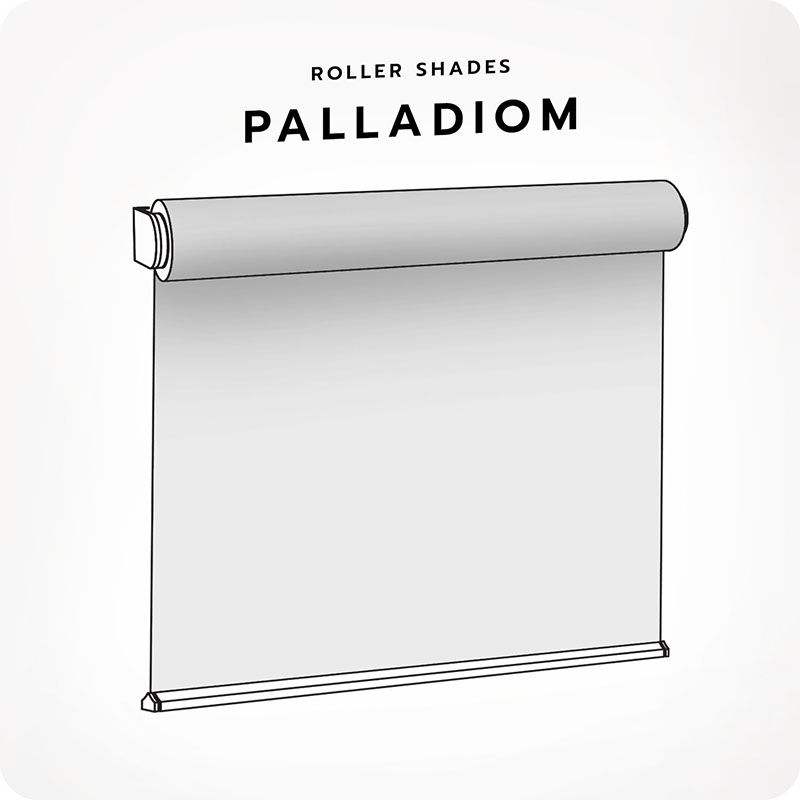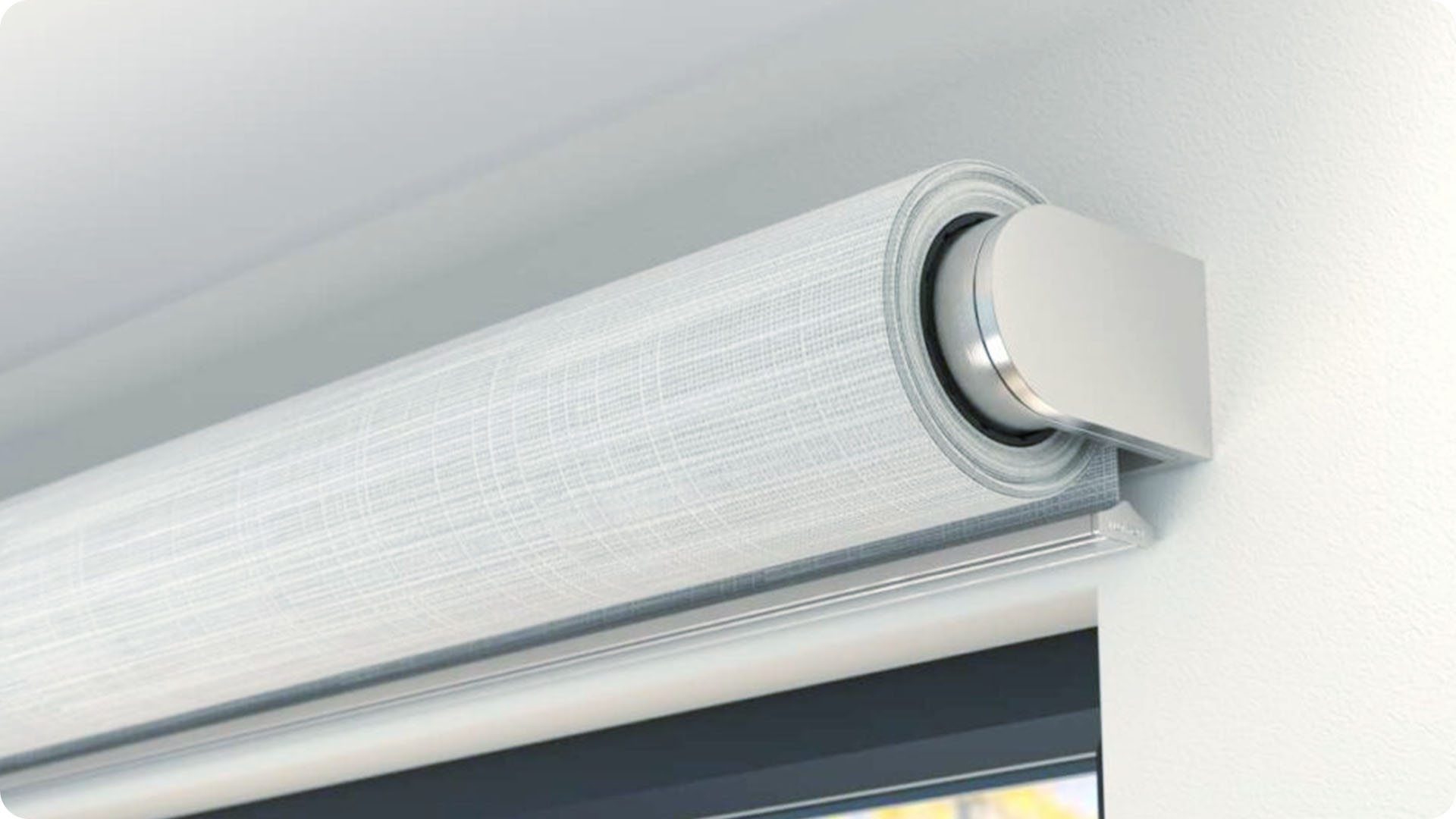 SIVOIA QS SHADING SYSTEM
Sivoia QS Triathlon.
Triathlon battery-powered roller shades are flexible, easy to install. and ideal for retrofit applications.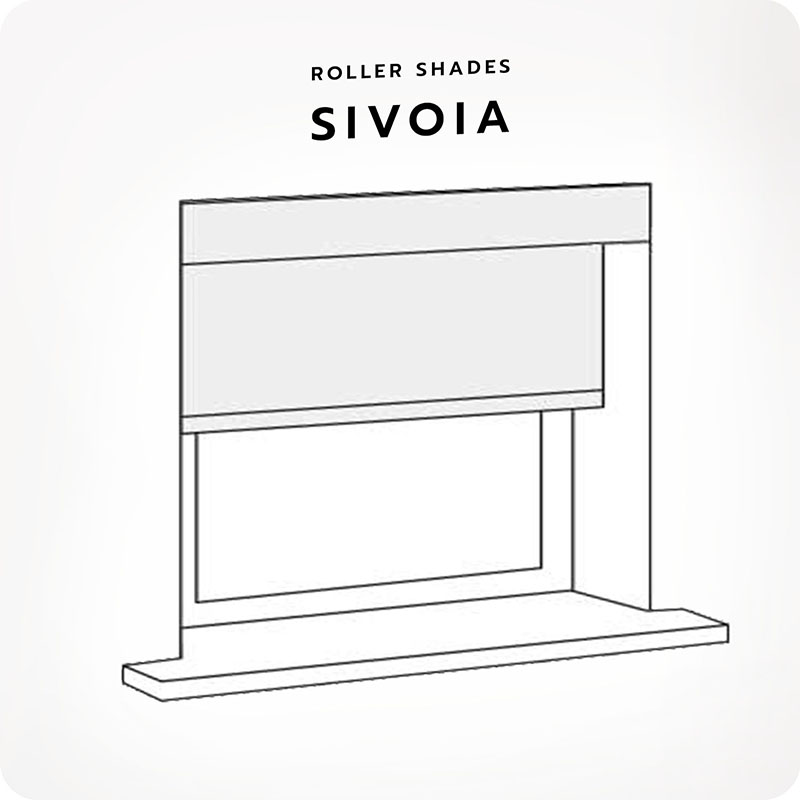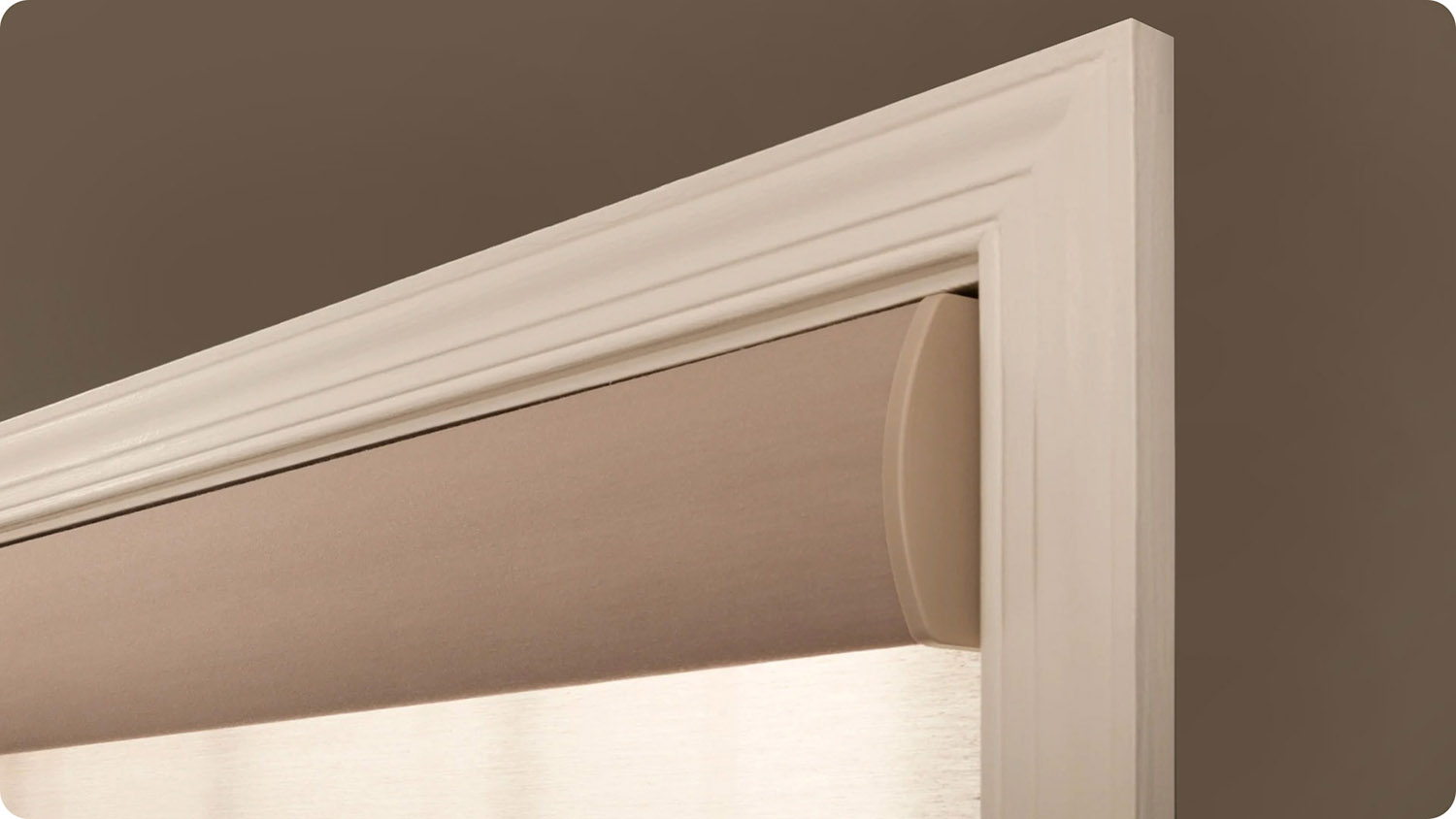 SIVOIA QS SHADING SYSTEM
Ready to meet any taste style.
Sivoia QS Triathlon shades are available in three window treatment styles to meet your design needs.
Ultra-reliable radio frequency technology
Quiet, precise movement
Aesthetically pleasing, intuitive controls
Seamless integration with Lutron whole-home control systems
Battery
Industry-leading battery performance
Easy-to-change batteries
Wired
Wired shades available for hard-to-reach windows
Available in roller or insulating honeycomb shade styles in a wide variety of beautiful colors, fabrics, and textures
Available in wood blinds with a selection of stained and painted finishes
TENSIONED SHADES
Engineered inside the frame.
Tensioned Roller shades utilize the ultra-quiet, precision controlled Drive. The tensioned roller
shade Drive is housed inside the frame assembly
and controls the movement of the shade, keeps track of the shade's position, and adjusts to the user's desired positions.
TENSIONED SHADING SYSTEM
The Inside Frame Shade.
Unique tension-absorbing frame eliminates stress on the surrounding ceiling structure. Reliable performance under extreme temperatures.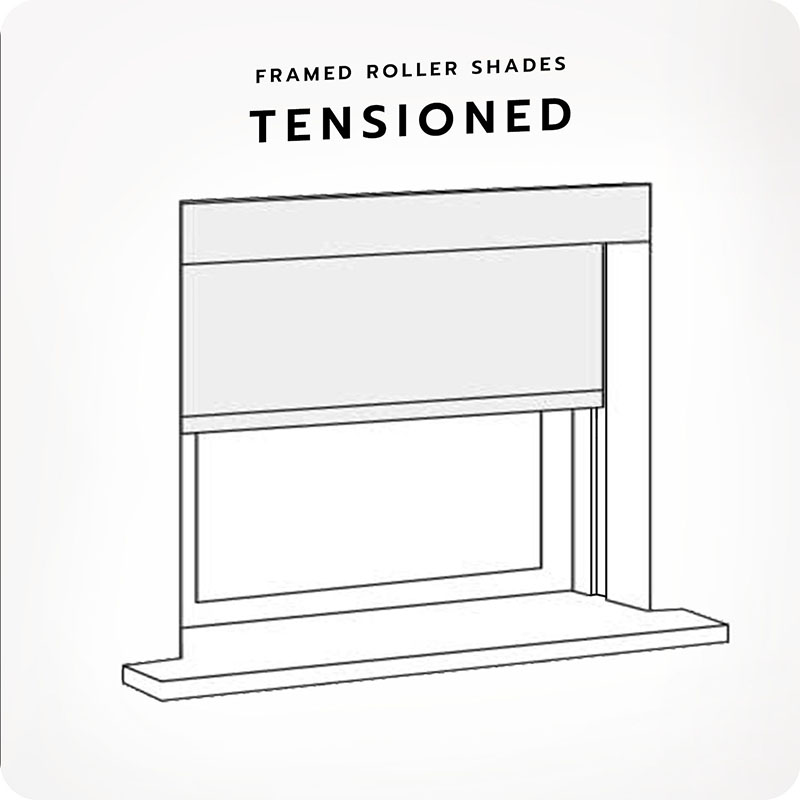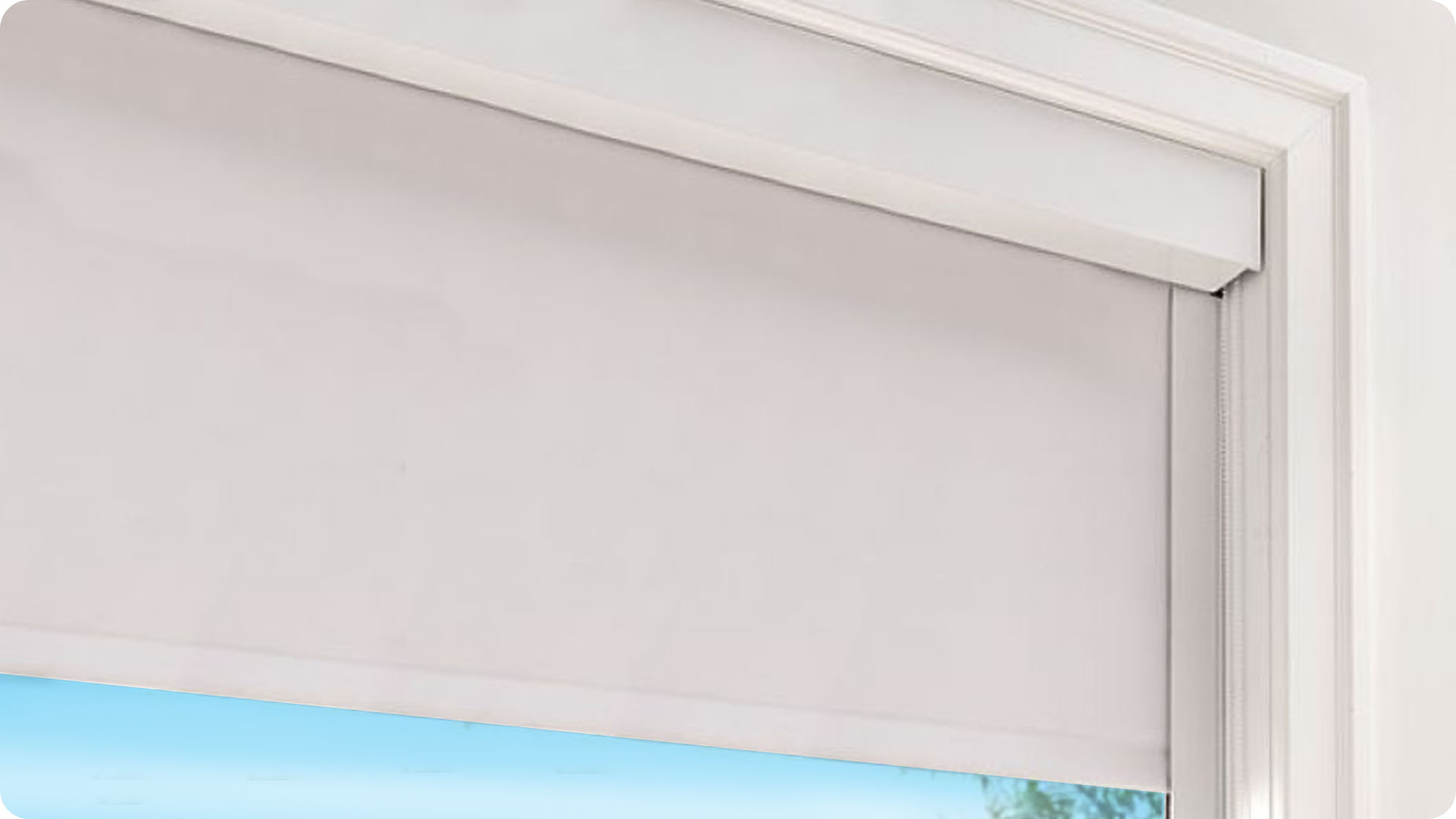 Fascia eliminates light gaps around fabric when closed
Concealed cable guides maximize view through skylight when open
Wide variety of high-performance fabrics to enhance décor
Fiberglass-based fabrics available for sheer, dim-out, and blackout
Tensioned roller shades are compatible with QED, QS and QS Wireless drive units
Tensioned shade components designed for ultra-quiet operation (will not exceed 44 dBA measured 3 ft (1 m) from the EDU)
Flexible installation from -135° to +135°
Inside, recessed, and surface mounting options allow system to fit a wide variety of skylight and window applications
Can be shipped pre-assembled or as components to maximize on-site installation convenience and time savings (Refer to SCT for your application).