SMART HOME SECURITY
Peace of mind, always with you.
PRECIOUS MOMENTS
Protect what matters the most.
Keep your precious home safe and secure at all times. Check-in on the locks, cameras, and garage doors from across the street or across the globe. Receive alerts when someone enters the house. Set lights to automatically come on at dusk so you'll never have to approach a dark house again. Intelligent security solutions put peace of mind at your fingertips so you can trust that all is safe and sound.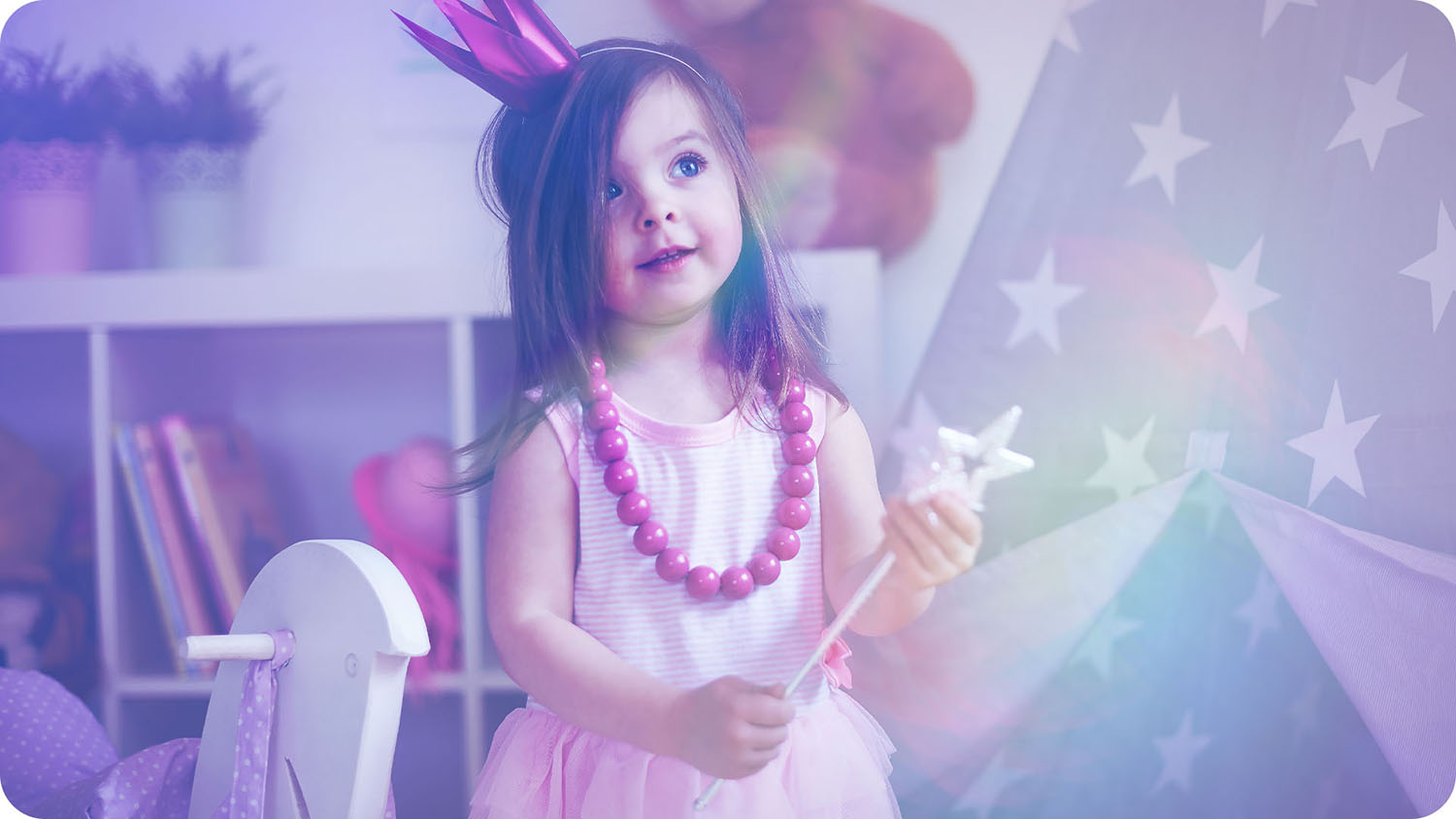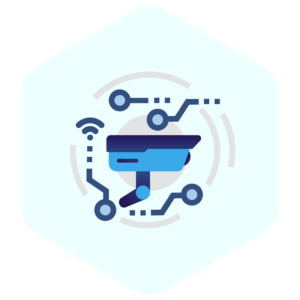 SURVEILLANCE SYSTEMS
Always watching.
Intelligent surveillance cameras system and security devices replace obsolete equipment with technology that's smart, secure, and easy to manage. Perfect security solution for your home or business. Store up to 365 days of footage locally. Stay ahead of emerging threats with automatic ongoing features and security updates.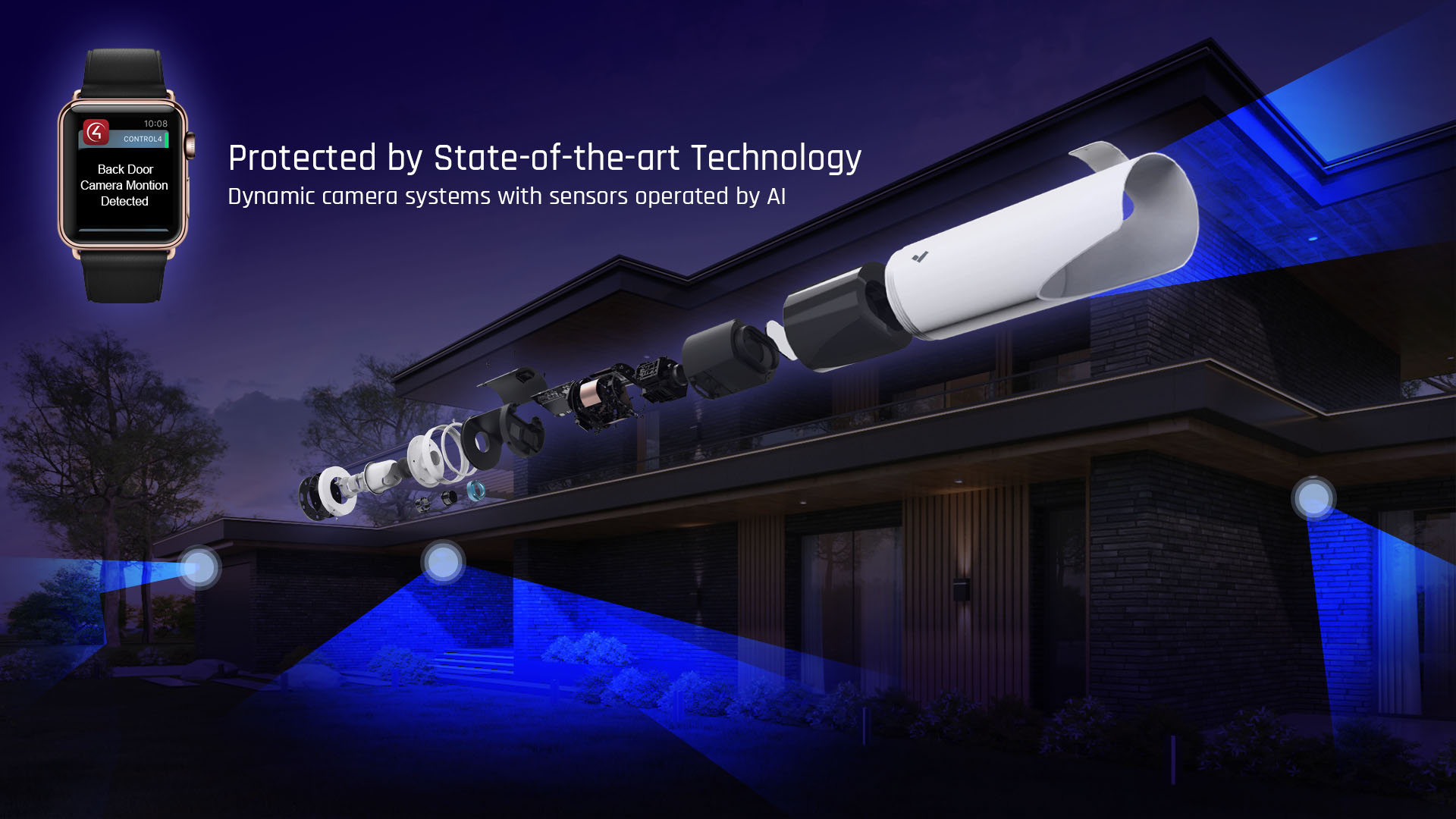 Playing nicely with your favorite brands

Intercom Anywhere
Static or Mobile
From anywhere in the world, receive calls from your porch, the gate, or from anywhere inside the house. Your video doorbell will ring you when a service worker has arrived, and you can give instant access to the house from the same convenient app. Alternatively, use your smartphone to call any touchscreen in the house, so you can see how the kids are doing with the new caretaker. It's the perfect blend of peace of mind and home control.
Intercom >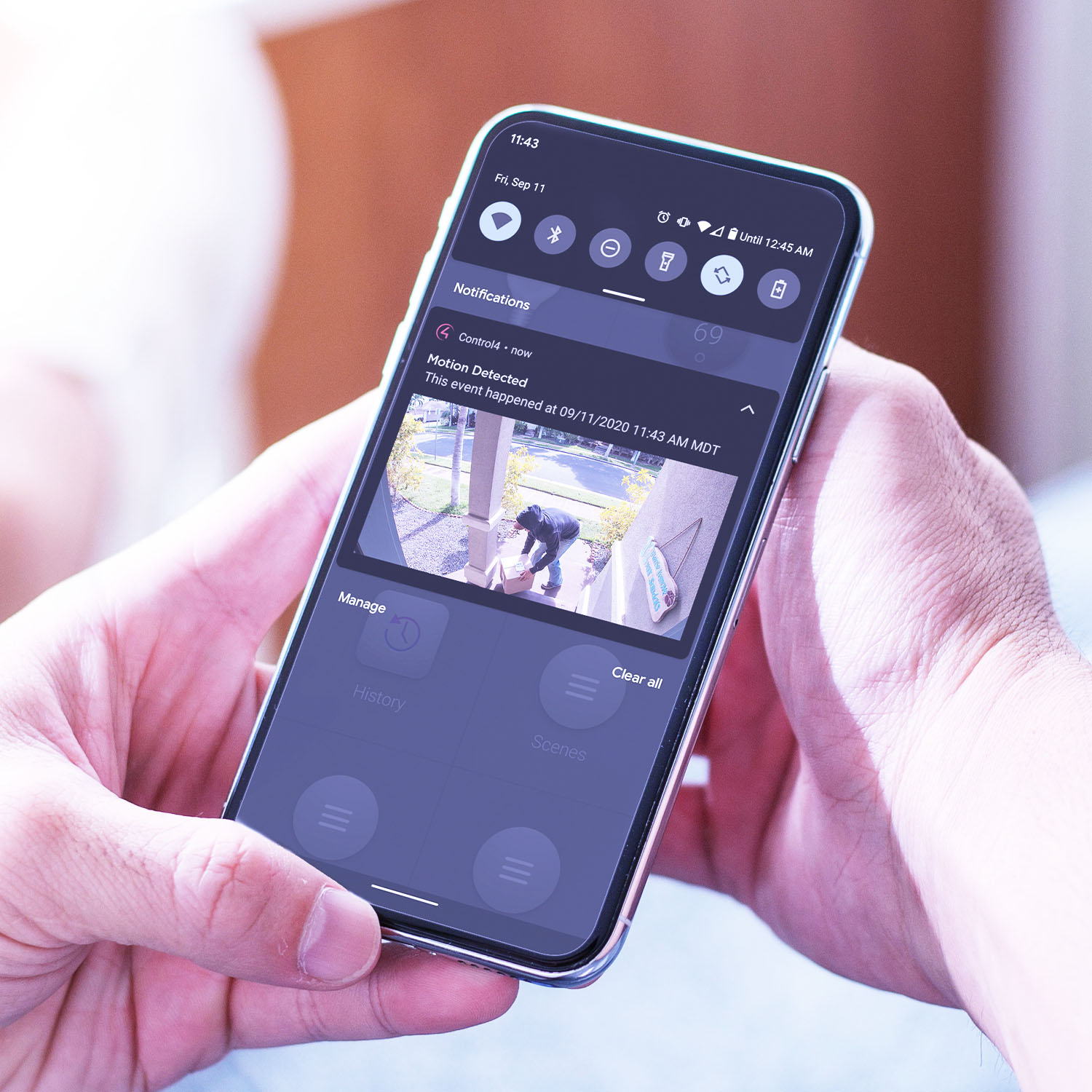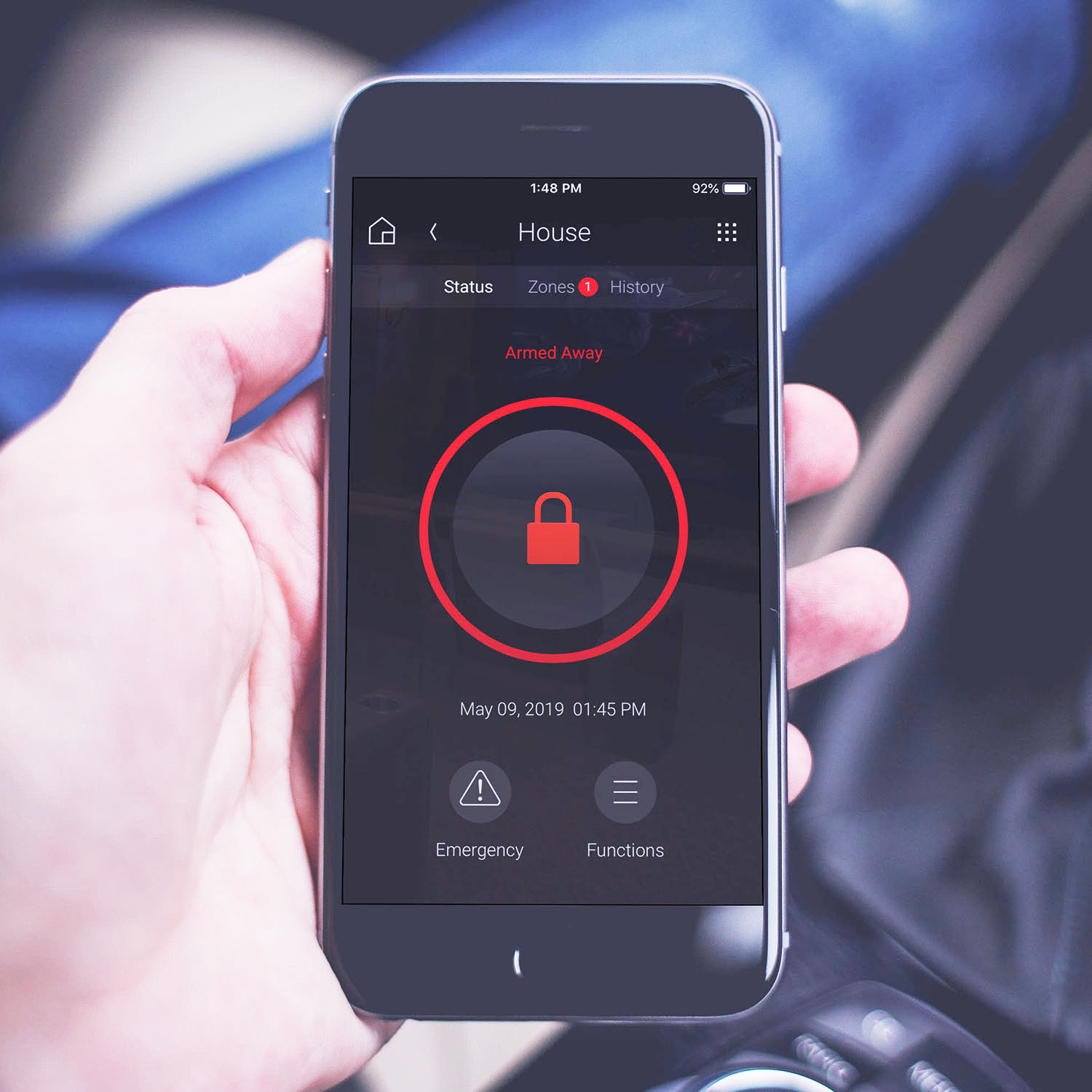 Entrance Locks
Lock doors and entrances from your devices
When your security features are all tied into your home's operating system, it's easier than ever to check on cameras, see the status of door locks, and view what sensors were triggered right from your smartphone, TV screens, and dedicated touchscreens. With one tap—or even a voice command—you can engage the locks, turn on the porch lights, arm the security system, and ensure that your home is the safest, and the smartest, on the block.
Locks >
Alerts & Notifications
Alerts in every device
With alerts tailor-made for each system, you'll be in the know about what matters most. Whether it's urgent—such as movement detected near the back door or a water leak in the basement—or a simple status update to let you know the kids arrived home from school, wherever you are, your home is in your hands.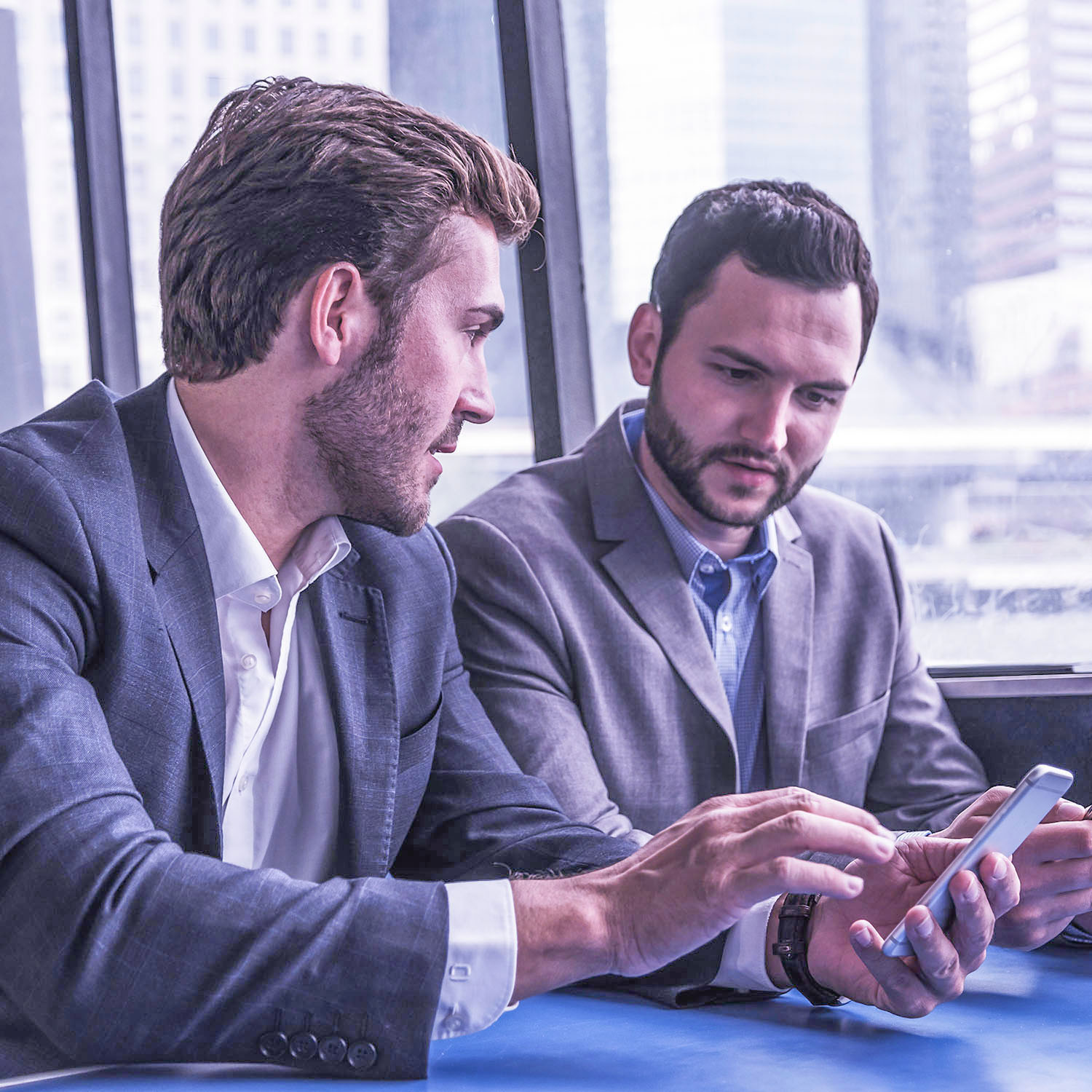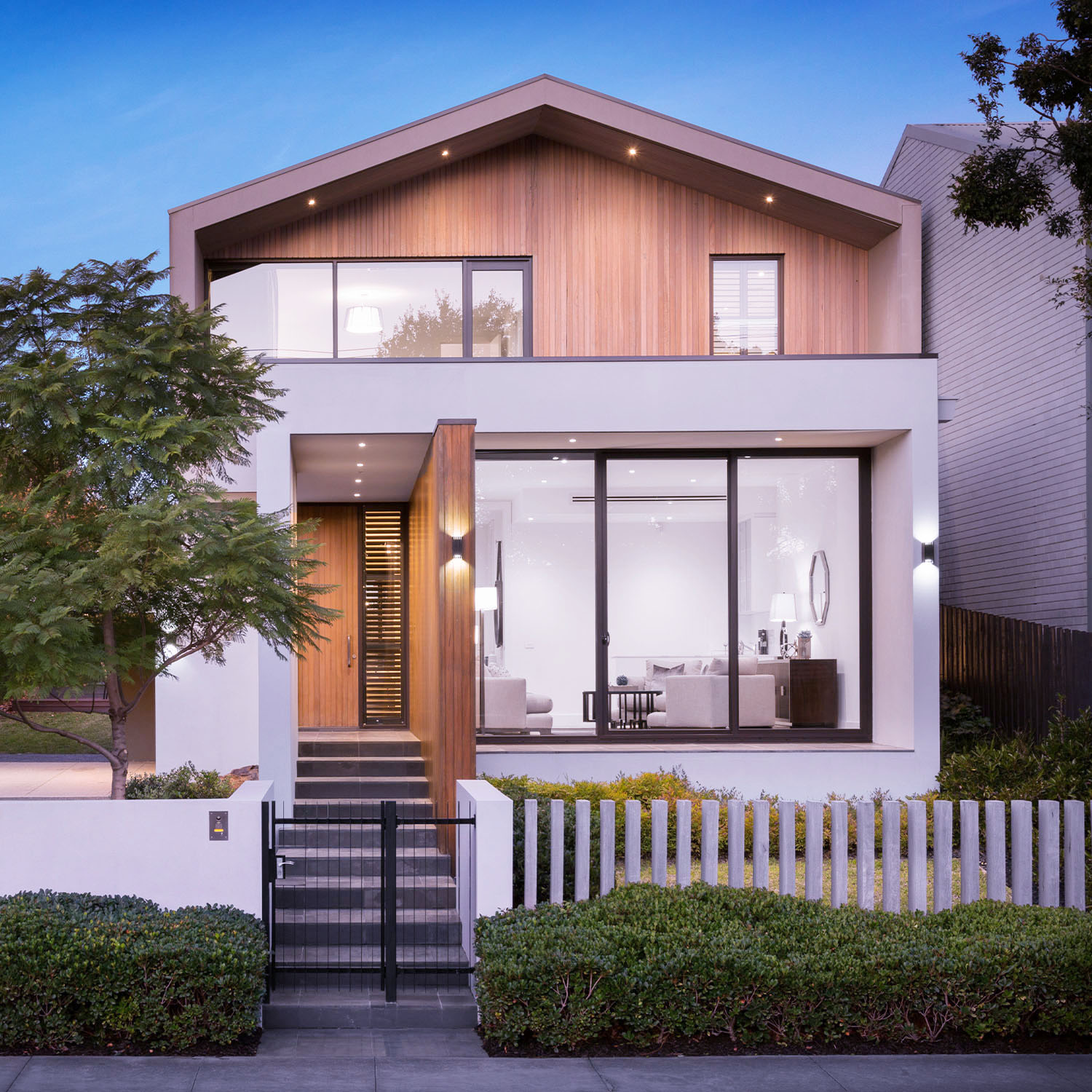 Mockupancy
Dynamic home as you are away
With "Mockupancy" from Control4, your home works to deter intruders while you're away, without having to lift a finger. Lights and televisions are programmed to turn on and off at specific times so your home appears to be occupied—and keeps it off of the target list to burglars and home invaders.
We have the products to enable control of virtually anything in your home, tied to a system that makes living and interacting with them easy for the whole family. Select what is most important to you for more information.