EMBRACE THE FUTURE OF SMART LIVING
Smart Home Cohesive and Invisible Automation |
Entertainment
Audio & Video
Wi-Fi
Security
Aesthetic
Home Theater
Lighting
Appliances
We connect smart devices to work in unison, delivering a truly intelligent smart home experience that makes life more convenient, safe, and enjoyable.

HOME OPERATION SYSTEMS
Your Home, Simplified.
Life gets busy—but when your home technology is connected into one simple-to-use system, it helps take away some of those daily little stresses. A true smart home makes your life more convenient and your home safer, more comfortable, and easy to enjoy.
You have many rooms in your house, but some are used more often than others. Elevate those favorite rooms and quickly swipe between them.
The icons are larger and the text is more legible. The Comfort screen provides weather details and allows you to adjust the temperature with a single tap. You also have a clear view of what's playing around the house with the all-new Active Media Bar.
ANY DEVICE INTERFACE
Best UI Experience
Mobile Devices
On your mobile devices, portrait mode scrolls naturally and is designed to display the correct icons with instant feedback of their current status.
Wall Panel
From a  touch screen, the icons are larger and the response time is incredibly fast for immediate control of anything in your smart home.
Handheld Remote
With your handheld remote, the on-screen display is focused specifically for entertainment so you can easily pull up audio/video entertainment and favorite devices.
CONTROL ON THE GO
Seamlessly Integrated High-End Home Automation
Take control from any device, at any location on the planet, at any time,
SMART HOME OPERATION SYSTEM
Control4
A smart home operating system (OS) connects virtually all of the technology in your home. With Control4 Smart Home OS 3, you and your family can control nearly every device and system in the house in ways that are easy and fun to use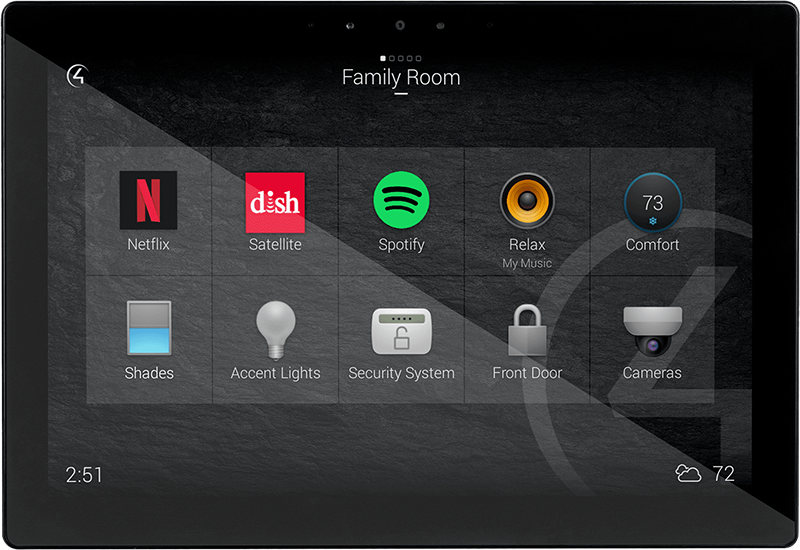 At-A-Glance Views 
Consolidate devices from across the entire house into a single screen, so you can instantly view the status of your security system, smart door locks, shades that are open, or lights throughout the home—and take immediate control.
OS 3 icons visually represent individual states for connected devices, so you can instantly see whether a door is locked, the fan is on, or the garage is open.